admin EIK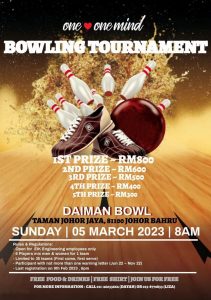 We are excited to bring you the thrilling highlights from our recent internal bowling tournament held on Sunday, March 5th, 2023 at the magnificent Daiman Bowl! The event was a remarkable success, filled with friendly competition, team spirit, and memorable moments.
The tournament began with an inspiring opening ceremony featuring our esteemed Managing Director, Mr. KB Tiew. His speech highlighted the vital role of teamwork and unity within our organization, setting the stage for an incredible day of bowling excitement. We would like to extend our heartfelt congratulations to our tournament winners:
Champion : Team Black Phanter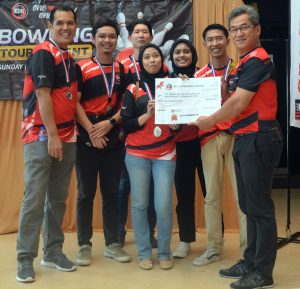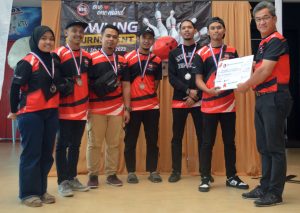 1st Runner up : Team Latte                    2nd Runner Up : Team CNC Selek
As we wrap up this exhilarating event, we are already looking forward to the next thrilling adventure that awaits us. Stay tuned for more exciting updates on our upcoming company initiatives, community engagement opportunities, and events!