admin
Excerpts from Detik.com Thursday (16/11/2017)
4 units of EIK CAT320D SLR working on the Dredging Project for flood control in West Jakarta.
The mudflow in the West Flood Channel (KBB) in Tanah Abang, has overflown and was in need to be dredged.  Dredging is urgently required to restore the canal depth as a flood mitigation control, the Govt. officials then employed heavy equipment for this purpose in the West Flood Canal area.  It is to prevent further sedimentation of the river.  Dredging of mud is done by lowering 5 units of excavator heavy equipment along the West Flood Canal river. This activity will continue until an unspecified deadline.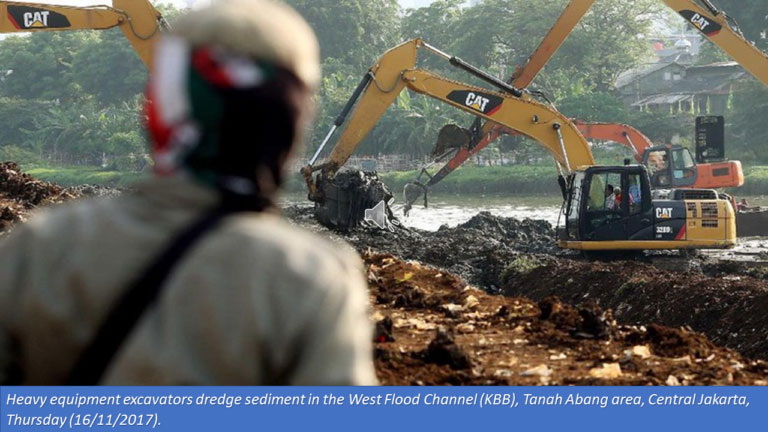 The West Flood Channel (KBB) Ciliwung River is connected from Manggarai to West through the Grass Market, Upper Dukuh, leads to Karet and continues to Tanah Abang, Tomang, Grogol, Pademangan, to Muara Angke, North Jakarta.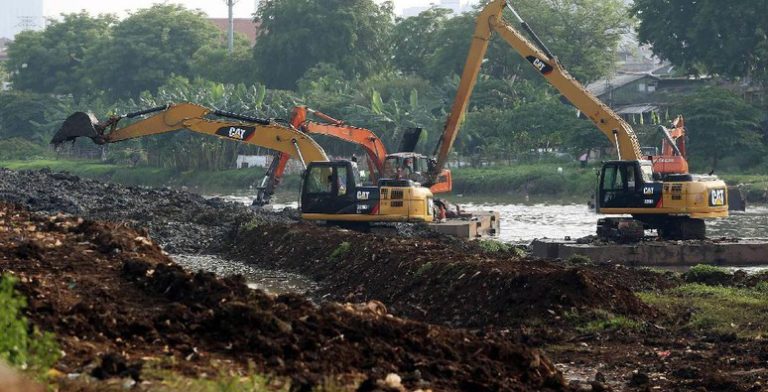 EIK CAT320D SLR are working on this project. The high-performance amphibious excavator is powered by our patented 'multi-synchronous motor direct drive' system, that can perform dredging while afloat in shallow water. They are better adapted for removing silty clay, clearing silted trenches, swampland operation, and shallow water operation compared to traditional barge-mounted dredgers.
The amphibious excavator can maneuver and work on water because the chassis crawler floats on sealed pontoons. It may swing or even roll over when excavating with no support underneath. It moves using a dual-body boat form buoyancy tank. A reducer drives the crawler chain, allowing free and smooth movement. Its upper structure is a modified excavator that allows 360° full rotation with the hydraulic operation.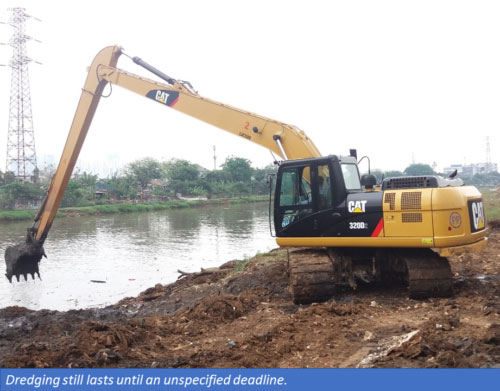 The pontoons are manufactured from high tensile steel and they are atmospheric corrosion- and saltwater-resistant. Each pontoon has 3 independent watertight compartments with maintenance hole. The bottoms of the pontoons are reinforced for rough terrain operation. The power of the pontoon tracks is provided by an excavator engine and main hydraulic pumps with traveling motors.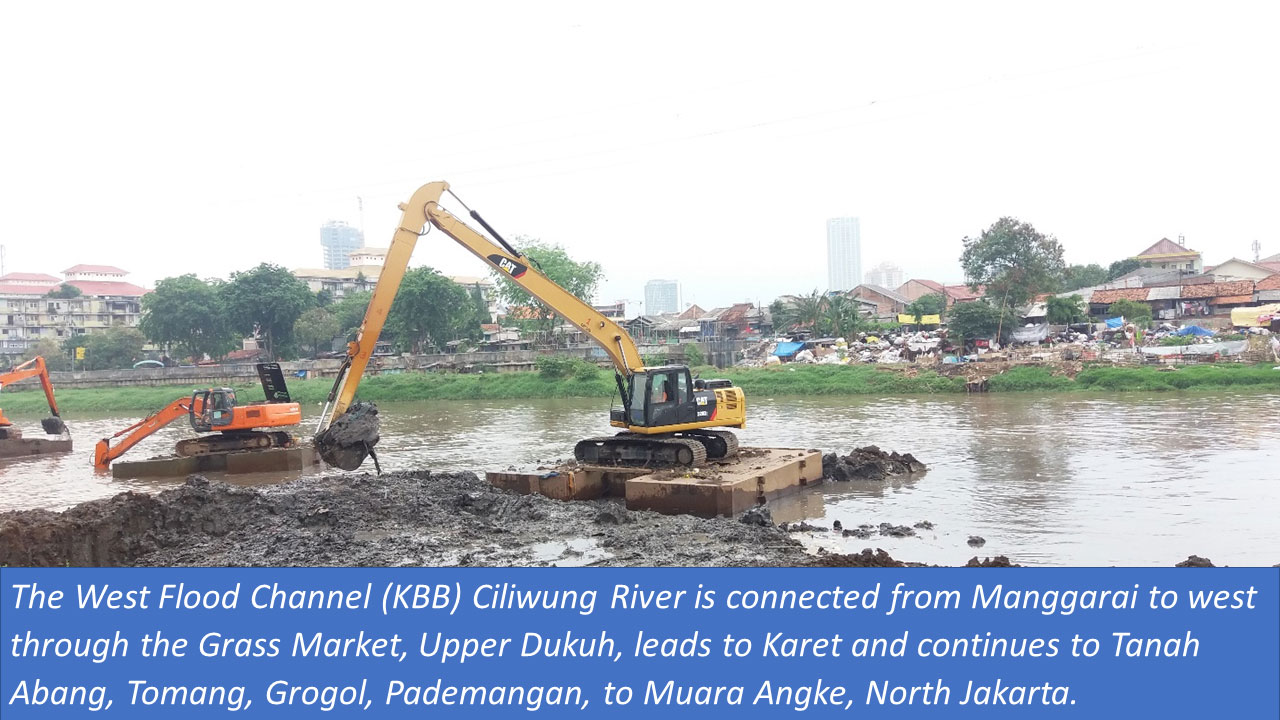 An optional design feature allows each pontoon to retract or extend outward hydraulically. A fully retracted pontoon with reduced footprint provides the added advantage and convenience of transporting the machine on the trailer without dismantling into modules. A tremendous saving on logistical cost over time. Fully extended pontoons provide the extra stability when the situation called for.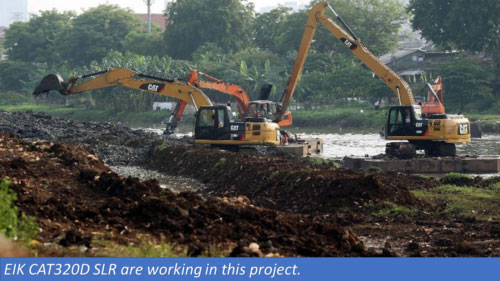 EIK is a certified manufacturer of amphibious excavator (aka swamp excavator or floating excavator) for the global market. Owing to our patented 'multi-synchronous direct drive' system, a pivotal technology developed in-house by EIK that positions us at the forefront of amphibious excavator design. The paradigm shift in how modern amphibious machines are being designed has won the hearts of numerous customers, both new and experienced users in the industry. We are now the largest full range (7 models) amphibious excavator manufacturer by volume in Asia with worldwide recognition for our quality and superior performance.