Ready Stock Ready to be Sold
admin
EIK Engineering Sdn Bhd has magnanimously doing a year end promotion as a token of appreciation to our loyal customers. This promotion campaign starts from 1st October 2018 until 31st December 2018. The highlighted products that will be involved in this promotion is Bucket and Long Reach from miscellaneous Principal brands.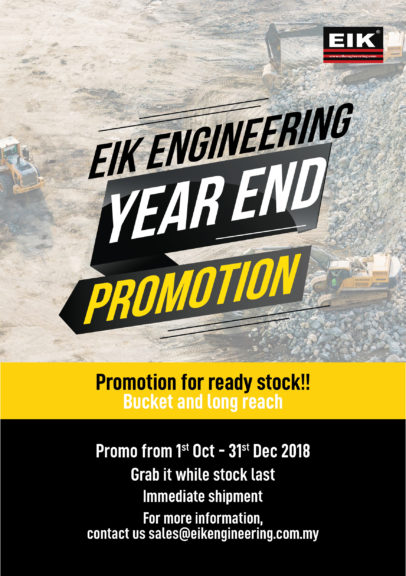 Our customers will be able to enjoy our marked down price for the period of three months and for better news, the products is in stock which means it is ready to be shipped to you. We are so eagerly waiting for you to call us at +607 – 531 9922 or email at sales@eikengineering.com.my
Download our PDF file for promotion here ↓↓↓
1. West Malaysia
2. East Malaysia
Reach Us Now & Don't Miss This Golden Opportunity!