EIK Amphibious Excavator Play Its Role in Salvage Operation
admin EIK
The amphibious undercarriage can be fitted to an excavator or other heavy equipment, granting them buoyancy and the ability to perform dredging work while floating in shallow water without the need for additional construction. It is specifically designed to maneuver in swampy areas and to float on the water with a patented 'multi-synchronous direct drive' system.
EIK Amphibious undercarriage was used at a crash site in Taiwan to speed up the salvage operation. The jet was crashed into the sea close to the shore of the Aogu Wetlands in Dongshi Township, Chiayi County on 11th January 2022.
Heavy machinery including dredging vessels and the amphibious excavator was deployed for the removal of mud and sand around the crash site. The amphibious excavator has joined the search for the remains of the crashed fighter jet.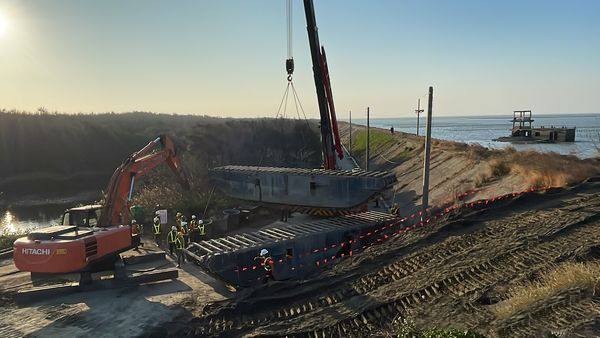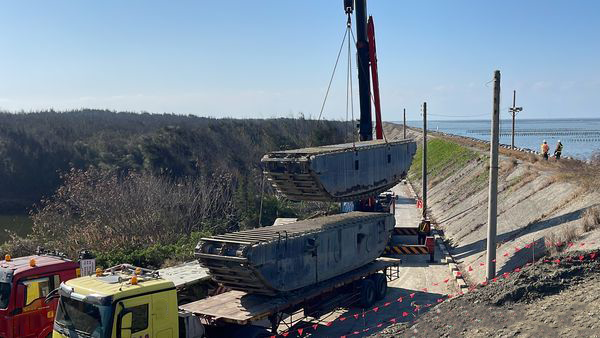 The crane and trailer were used to lift the pontoons at the site during the assembly process. (Photo: ETtoday)