Why Choosing EIK?
admin
Customized Solutions Ideally Suited to Your Needs
We understand that every customer's needs might vary for different kinds of job application and this is where EIK comes into play. We are dedicated to offer customized solutions to cater to our customer's specific needs. Our customized solutions include excavator modifications or conversion where we are capable of custom made the amphibious undercarriage to be mounted on any preference brand based on customer's requirement. Along with that, we take your excavator to the next level by providing custom design of various excavator attachments, such as long reach, bucket, grapple, etc, allow maximum versatility and productivity for your machine on job site.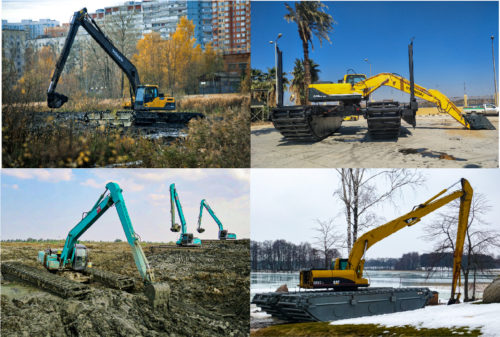 Extensive Product Range for Any Challenging Job
Regardless of any challenging job, we have the ability to provide extensive range of products that enable you to perform your task efficiently. Our product range include amphibious excavators, long reach, high reach demolition boom, material handling, crusher, ripper as well as various range of bucket and grapple.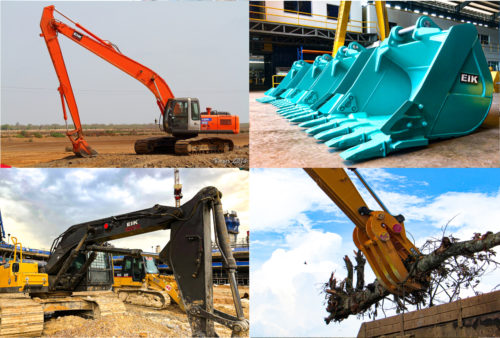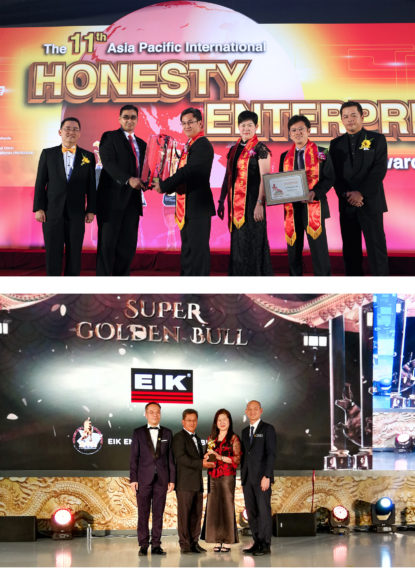 Global Reach
No matter where you are, you can get access to our complete range of products as we sell our products globally. Our customers can be found all over the world from Asia, Middle East to Europe since we are currently exporting our products in more than 50 countries worldwide. Moreover, we have set up our subsidiary companies in Houston, USA and Singapore to provide full support for our customers on a global basis.
We're Dependable Partner
With almost 13 years of experiences in heavy equipment manufacturing field, the name of EIK is synonymous with the provision of high performance amphibious excavator and quality attachments for various makes and earth moving equipment. We are now a certified OEM and ODM supplier to global brand entities from USA, Europe & Japan. In addition, we are the winner of the 2012 Asia Pacific Honesty Enterprise and Honesty Product Awards as well as the Super Golden Bull Awards Recipient of year 2019. These prestigious recognition and distinguished achievements are the best testimonies and an unequivocal positive demonstration of our customers' confidence and trust in doing business with us. With our area of expertise, rest assured that you will get the greatest returns when working with us.
Quality Products Maximize Your ROI
Product quality is not only the primary concern for every customers, but also for EIK. We pride ourselves on producing the highest quality, most reliable amphibious equipment and attachments. That's why our products are designed and developed for the harshest conditions. Besides having worldwide recognized patent for our product technology, we also maintain a complete in-house design and manufacturing capability through vertical integration from the initial product design to the finished goods stage. Thus, we have full control of the lead time and quality of every piece of attachment we produce. This is how we ensure you will get the highest ROI for investing in our products.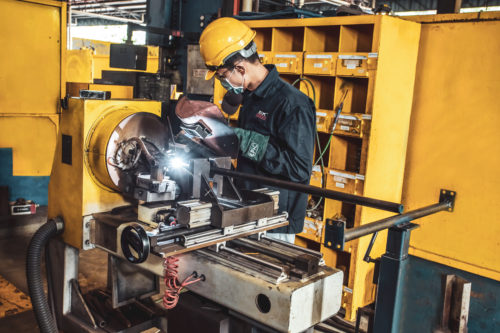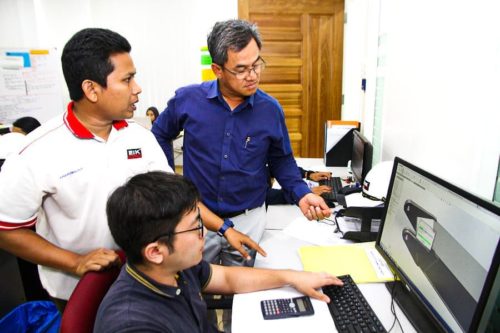 Professional R&D Team for Continuous Innovation
In EIK, we have a team of experienced and dedicated R&D members who are highly motivated to support the company's strategy and to meet the ever changing market conditions through continuous improvement and innovation. It is one of the reason we stay competitive in the market for so many years in meeting our aspirations to become the leading heavy machinery attachment specialist in the world.
Responsive After Sales Support Team
Understanding that simply having a good product is never enough, that's why we also emphasize on our customers' post purchase experience. Our responsive after sales team is always at your service, committed to provide full support for you without any costly delay as we want to let our customers know that we care about them and their business, while trying to create a wonderful experience along their buying journey.
State of The Art Technology & Equipment
Our ISO 9001:2015 and ISO 14001:2015 certified manufacturing facility is fully equipped with cutting edge equipment, including multi-million dollar Multi-Axis Lathe machine and state-of-the-art robotic welding machine for booms and buckets that set us apart from our competitors, while enabling us to deliver higher quality products in rewarding our customers.