EIK Helps Customers Turn Mud into Businesses
admin
"Works great! Did everything it was advertised to do and we could not have finished our job without it", said Robert R. from Missouri who owns an EIK AM300_CAT329D machine and specializes in CCR projects.
For decades, power plants generated electricity by burning millions of tons of coal per year for each plant. Coal burning leaves behind CCR (Coal Combustion Residuals), some heavier and some fine powdery materials. This fine ash would 'fly' out of the smoke stacks earning its name, 'fly ash'.  Power plants developed systems to collect more than 99.99% of the fly ash for disposal.  Until the late 70's, water was added to the fly ash and it was conveyed as slurry and collected in ash ponds.  An ash pond will vary in size, some will cover over 150 acres and contain more than 1.5 million tons of the wet ash.  There are over 1000 of these ash ponds in the United States and more than half of them are in the Eastern part of the country.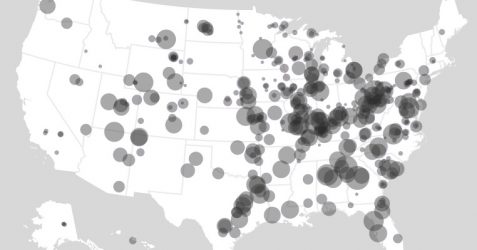 Creek widening and deepening in progress with amphibious excavator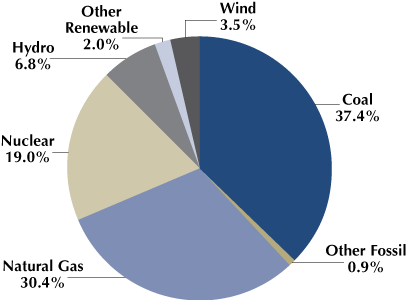 Creek widening and deepening in progress with amphibious excavator
Images courtesy of Washington Post & Center for Climate and Energy Solutions
Many uses have been developed for fly ash, it is used as a filler in paint, mortar, brick and many other products that blend resin and cement. Because it contains high amounts of silica and alumina, it is mainly used as a replacement for Portland Cement that mainly consists of chalk and clay. Cement companies use around 25-30% of fly ash in their mixture and is commonly known as blended cement. This blended product is stronger, more durable, and less permeable, with a higher resistance to soft water, chemicals and acids that are harmful to concrete. Furthermore, the price of blended cement, being around one third of the cost of traditional cement, also puts it in high demand.
It is not uncommon in South Carolina to see new concrete containing recycled wet ash being used in the construction industry. Current ash ponds will most likely provide materials for concrete and jobs for the next 20 to 30 years, conserving mining resources, with the end-goal of transforming the area to an environmentally friendly wetland.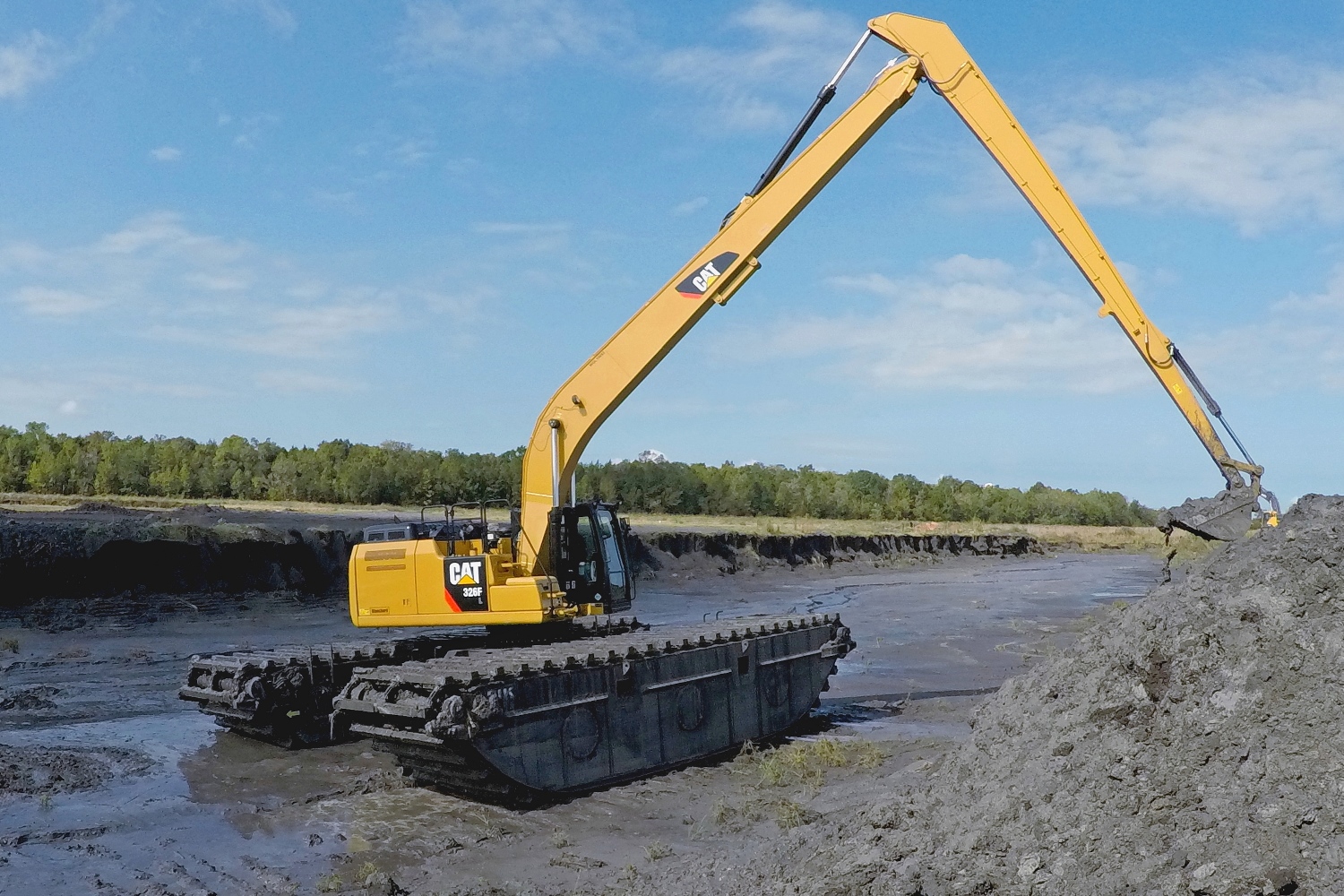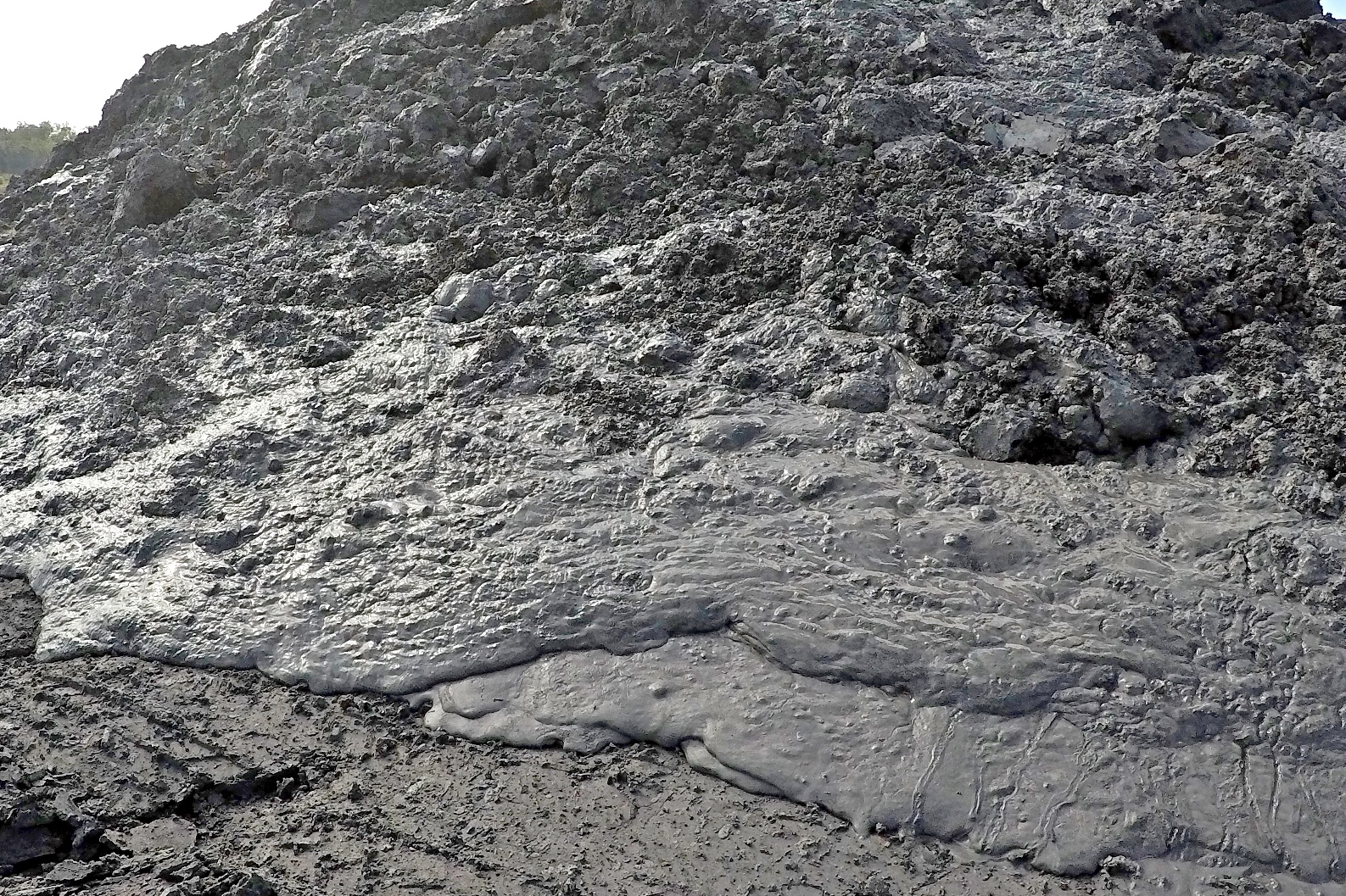 CAT326F SLF mounted on an EIK AM250 Amphibious Undercarriage working in an Ash Pond
Fear No Terrain
The challenge with moving wet material from a pond is that it is viscous, muddy and unstable.  This is where the right machine is critical. The ash pond is wet and consists of approximately 20% water, and the removal of ash requires a machine that will not sink or get stuck due to high viscosity of the wet ash. The conventional method of moving wet ash is typically via long reach excavators working from the banks in the dry areas, but there are severe limitations in term of accessibility and productivity due to vastness of the pond. Only an amphibious excavator can manoeuver freely and unconstrained in the entire pond to move the wet ash.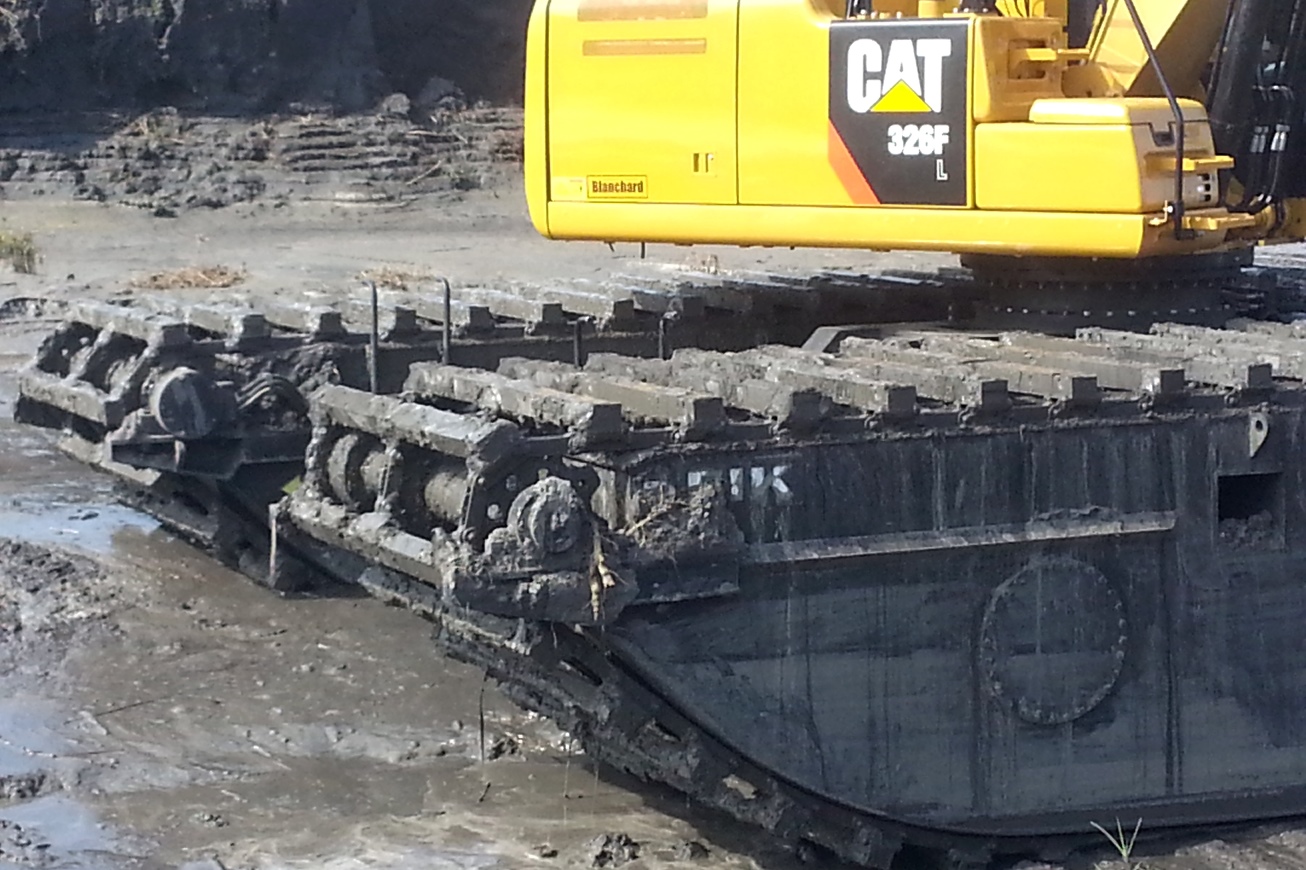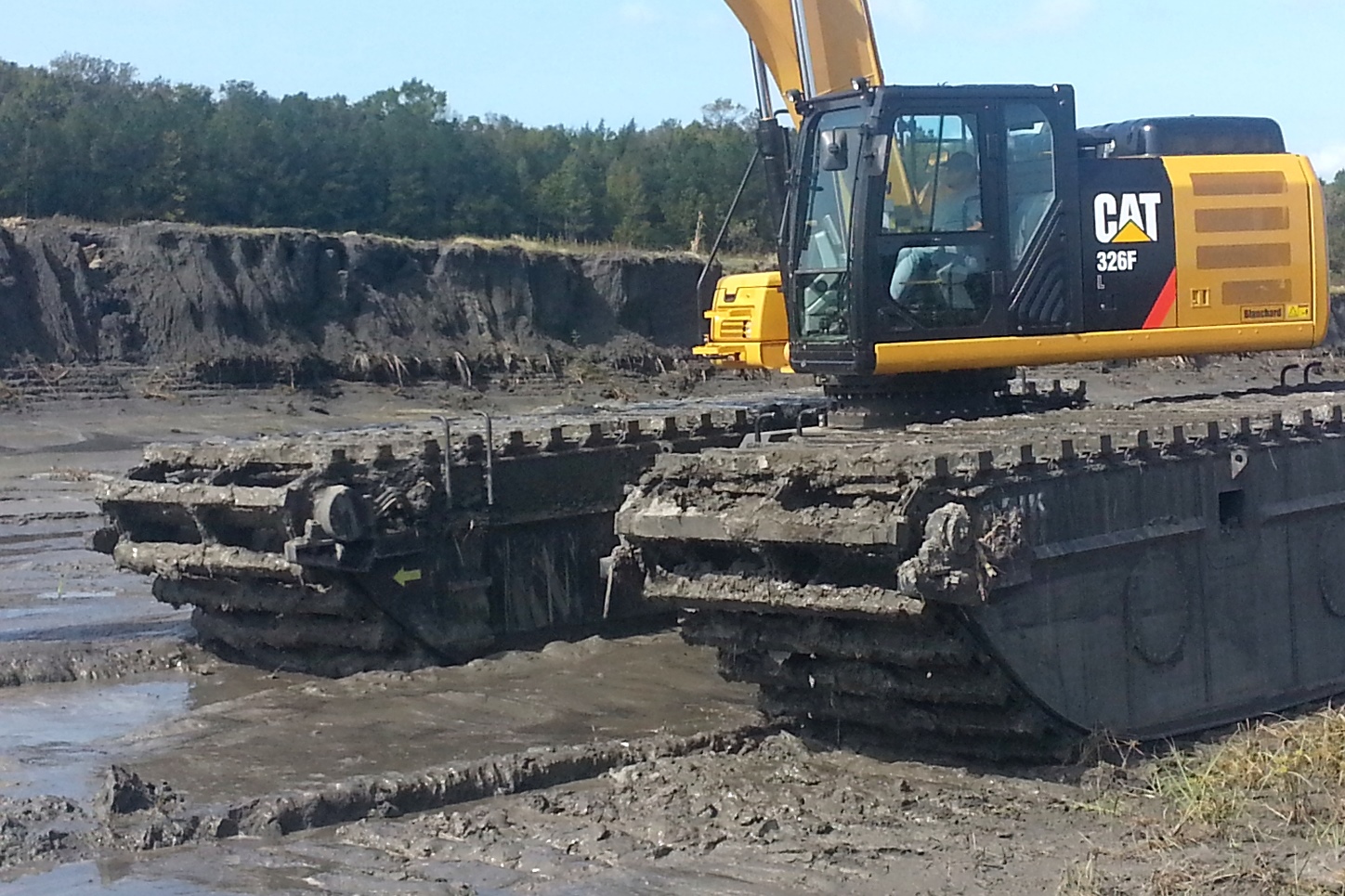 CAT326F with EIK AM250 undercarriage maneuvering in high viscosity ash pond
EIK co-operated with its reseller in converting a standard CAT326F excavator by removing the crawler and installing a new center frame that attaches to the EIK AM250 pontoons undercarriage system. The hydraulic lines are reconnected and the 60′ long reach front is installed. EIK's AM250 has a patented drive system with 4 hydraulic motors and wide polymer track cleats that push and pull the machine effortlessly through slurry, dry ground and can even paddle on the water. The machine operates in up to 6 feet of water and easily accommodates a 60' long reach front. Some of the ponds will require the addition of supplemental pontoons and a hydraulic spud system for it to work safely in deeper areas of slurry or water.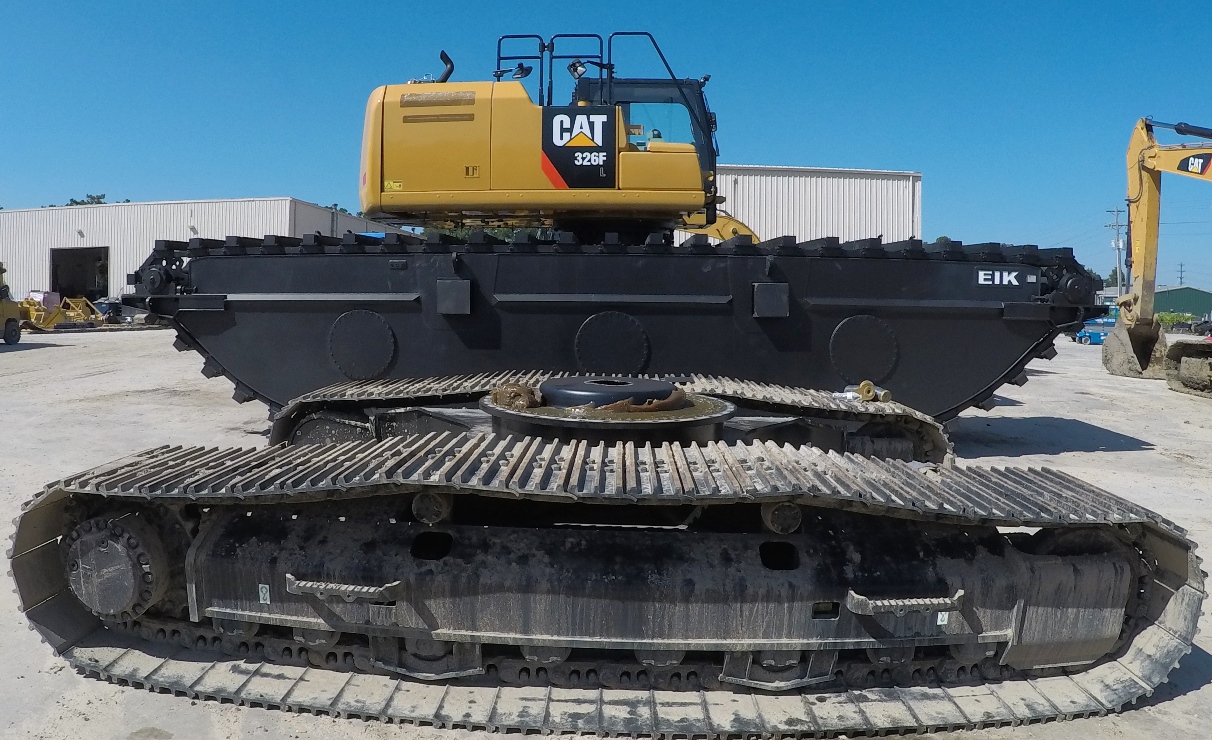 "The conversion is straight forward, a matter of few simple steps and you are in for business" said Jorge G., a mechanic from Houston Heavy Machinery whom has converted and installed numerous EIK amphibious excavators. "The design of the EIK pontoon undercarriage is unlike any others I have experienced, the upper body is secured on top of a pair of cross beams between the pontoons. Installation is fast, simple and I felt very much safer versus other where the excavator has to be suspended over my head".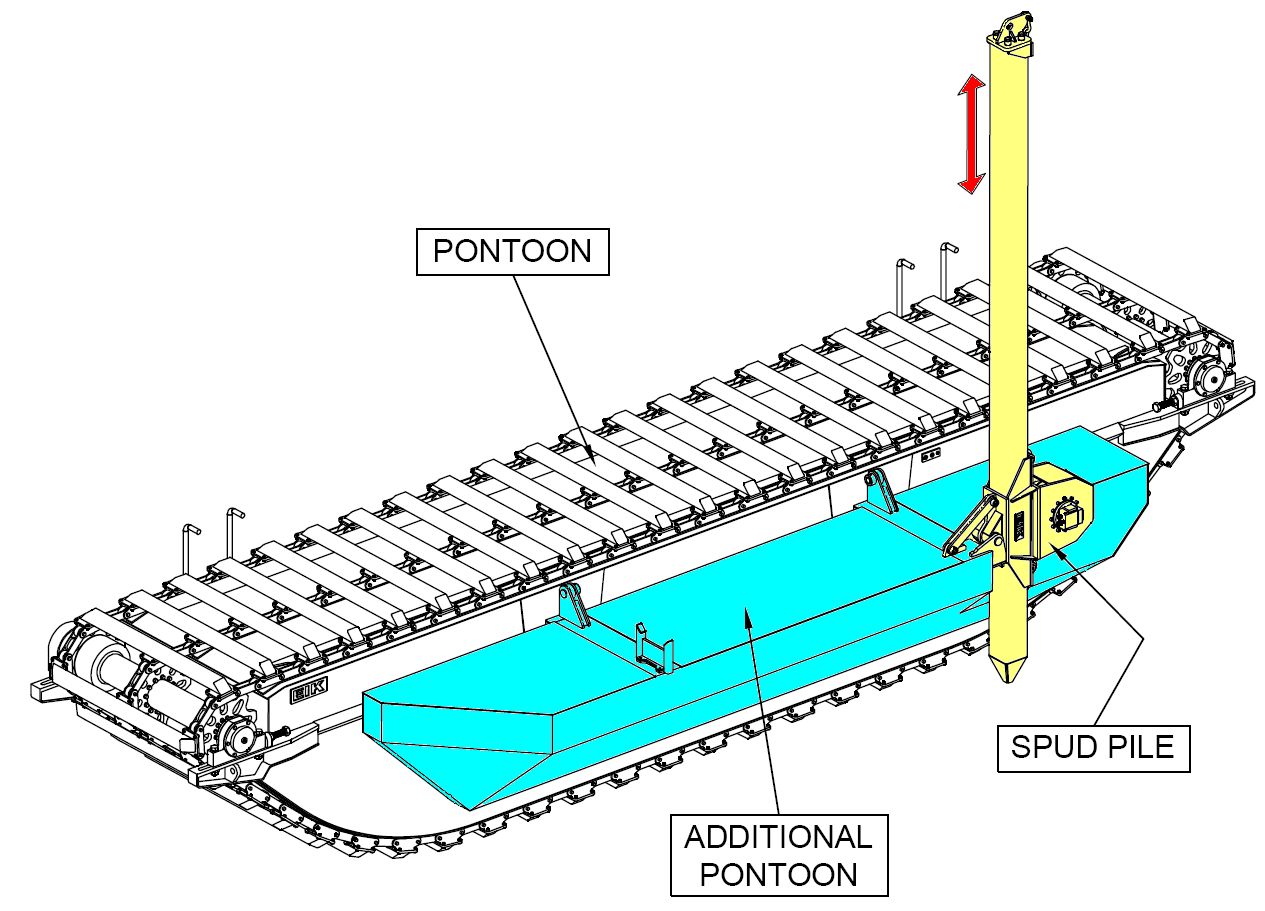 Supplementary pontoons and hydraulic spud system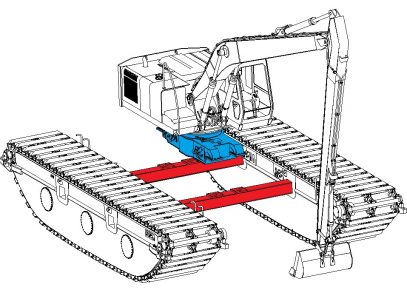 Simple, fast and safe installation procedures
Right Machine for the Job
With the new CCR rules being in place, there is a greater emphasis on the careful handling and disposal of CCR. This includes the closure of ash pond in protecting the environment. Coal power plant operators are obliged to meet the new regulations implemented by the EPA. There are 2 options for closure, managing coal ash in place (closed-in-place), or excavating and moving coal ash to another location (closed-by-removal). Both methods involve a dewatering process. Dewatering trenches are constructed within the ash pond allowing for water to be drained from the wet ash piles. Subsequent ash management measures then help stabilize and compact the ash so it can be safely left in place for permanent closure, or removed for disposal in another location.
The EIK amphibious excavator has proven to be a very cost effective machine in tackling such challenging conditions presented by the ash pond environment. It helps contractors to complete the job in a shorter time period and thereby increases their Return-On-Investment (ROI). In essence, the right machine for the job.
Recovery, Reuse and Recycling
As technology progresses, the reuse and recycling of industrial waste has becoming more viable. Coupled with new-found applications for CCR, it has benefited other industries outside the energy segment. For instance, fly ash is used as a partial substitute for the Portland Cement in concrete. In our ongoing quest to become a more socially responsible company, EIK is actively creating awareness on the concept of reuse and recycling. With the use of the proper equipment, EIK and its customers'  are working together with the power plants to increase the reuse of coal ash to provide an alternate source of material for construction. We do our part to conserve our natural resources, decreasing our carbon footprint and keep America and the world beautiful!
Patented Drive System
The patented 'multi-synchronous direct drive' system is credited for being the pivotal technology that positions EIK at the forefront of amphibious excavator products. The paradigm shift in how modern amphibious machine are designed has won over the heart of numerous customers, for both new and experienced amphibious excavator users.