Orange Peel Grab (Hydraulic / Mechanical)
Want to know more? Download the brochure or contact us.
Orange Peel Grab (also known as Cactus Grab) comes in 2 variants, hydraulic and mechanical, and both are designed for heavy duty operations, suitable for handling scrap metal, rock, wood chips, garbage, etc. A rotator can be added as an optional feature, assuring efficient and precise positioning of the load in the pile or over a truck. It can handle virtually any scrap, waste or recycling job with confidence.
DESIGN
A well-designed orange peel grab for handling different types of materials with maximum productivity requires more than just the raw skill of welding and assembling pieces together. It requires experience in varying key parameters, for example, dead weight, penetration force, geometry, number of tines, just to name a few. You can count on our experience to advise you on the ideal type of design for your requirements.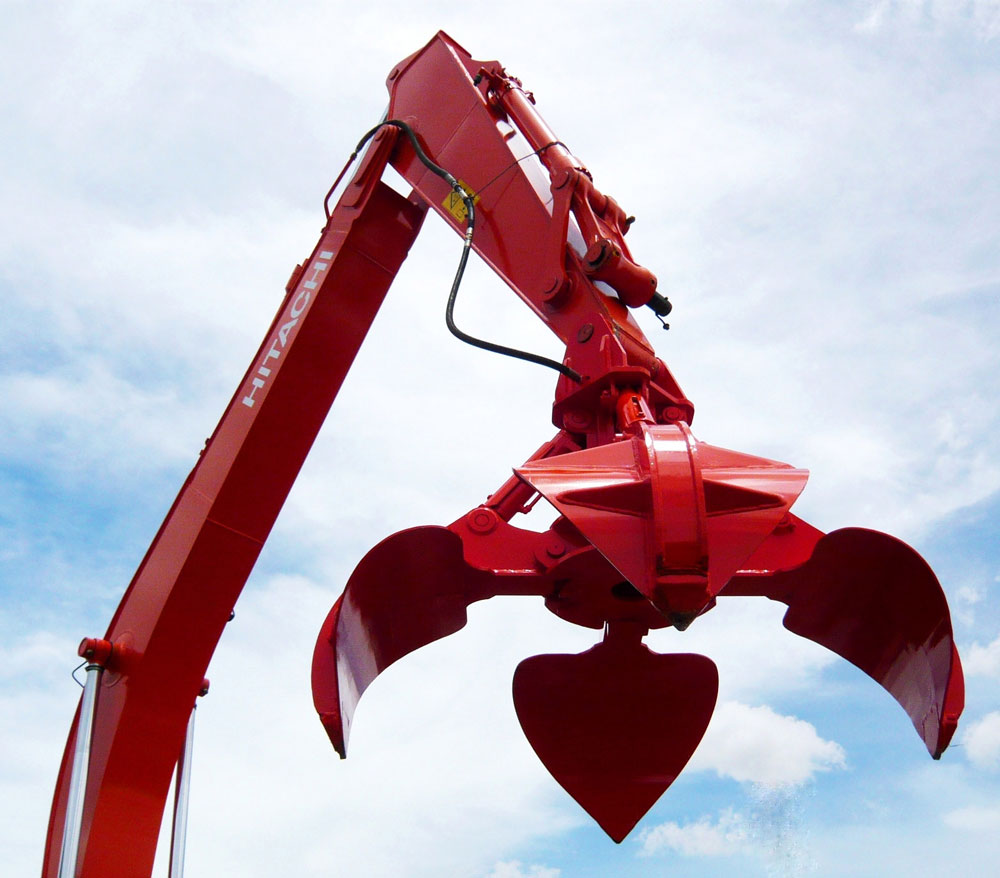 Handling of scrap, rock, wood chips, garbage, etc.

Sorting, placement of rocks and bulky and irregular shaped items.

Extremely easy to install, no welding process is needed. Similar assembly process as a bucket.

Large jaw opening, increased productivity.
Upper and lower jaws open and close simultaneously, translate to a higher operation speed and improves productivity.

Reinforced internal tine structure, designed for high durability.
FIND YOUR RIGHT SOLUTION WITH EIK ENGINEERING
At EIK Engineering, we are committed to the delivery of quality amphibious excavators and excavator attachments. Please fill out the form below to get in touch with us! We'll get back to you as soon as we can.